Custom Software Development Solutions That Take Your Business Forward
Are you looking for ways to take your business into the future with improved efficiency in your operations?
You are at the right place. We are among Australia's best custom software development companies, known for solutions that redefine innovation and exceed your expectations. At Sanmark Solutions, we offer custom software services that are meticulously designed for your success.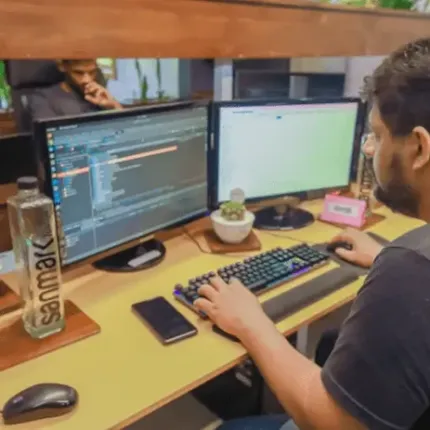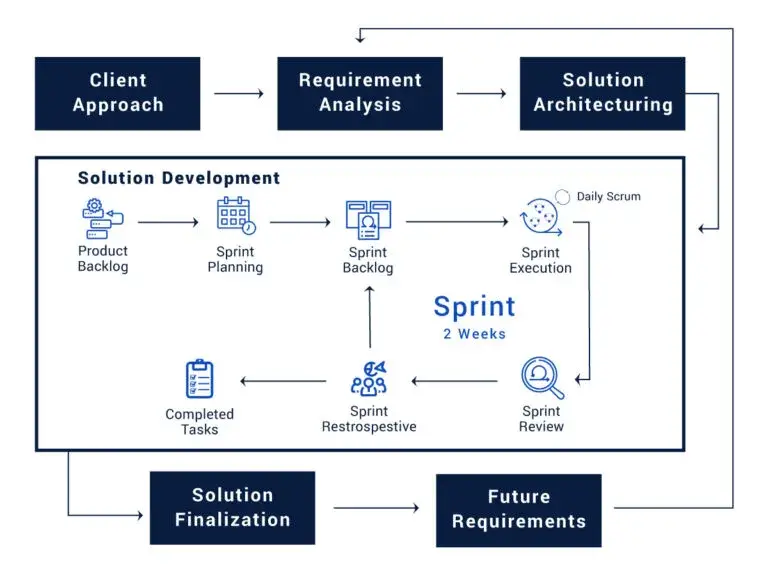 When it comes to custom software development for Melbourne & Sydney businesses, we follow a methodological process to take your software project from vision to reality. It involves open and honest communication, timely actions, frequent deliverables, and thorough reviews.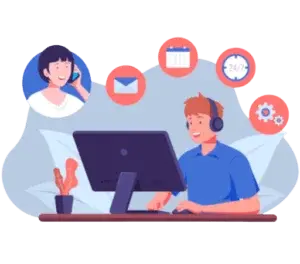 1. Client Approach
This is where the magic begins. You take the first step by deciding to give us a call, send us an email, or drop us a message through one of the contact forms on our website. Once we receive your message, our team will get right back to you for more information and to answer any questions you may have regarding your custom software development solution.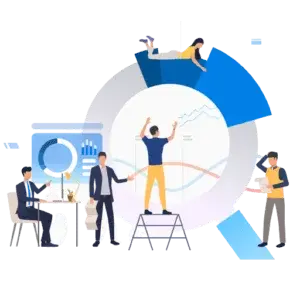 2. Requirement Analysis
This starts with 2 Hours of free of charge consultation with no commitments from you, so there is no need to hesitate. After the initial communication, one or more of our Business Analysts will meet with you online to gather your requirements for your exciting new project. Whether or not we would charge you for this detailed analysis will depend on the scope and the scale of the project. It can involve a couple of meetings to fine-tune your needs. Our Business Analysts will produce the "Software Requirements Specification" (SRS) document at this stage. At the end of this step, we will give you a preliminary estimate of the cost and time for the project. If you agree with it, we can proceed to the next stage, or we can make the necessary changes until it matches your budget.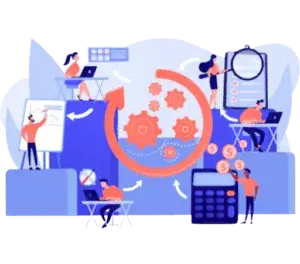 3. Solution Architecture
Our Solutions Architects will jump on the project at this point. They will study the "Software Requirements Specification" (SRS) document the Business Analysts prepared and envision the best solution for your requirements. As a responsible and transparent custom software development company, we will keep you fully informed and work with you to ensure our architecture aligns with what you have in mind. At the end of this stage, we will give you a "Software Solution Specification" (SSS) for your approval.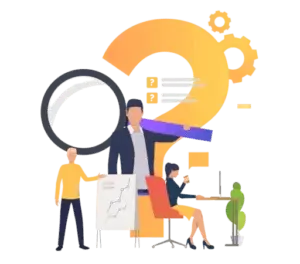 4. Solution Development
This is the exciting part where everything will come to life! We follow the "Scrum Practises" that are known to produce timely results to manage the development portion of the project. You will be able to get directly involved in the development process by reviewing results at the end of each "Sprint". A "Sprint" is usually 2 weeks. Thanks to this approach, you will have something tangible to check and review from the beginning of the project. You don't have to wait till the end of the project to get your hands on your custom software development solution as some other companies may have you do.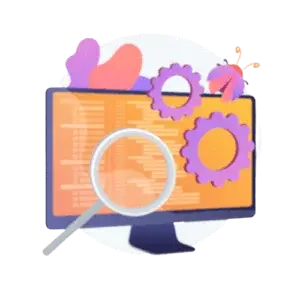 5. Solution Testing
Parallel to the development, our Quality Assurance Engineers, ensure that the software being developed matches all the quality specifications of the project. We will also ensure the best security standards are implemented in your software system. Performance of the software is also a key factor we consider when testing our products. Our Quality Assurance Engineers use proven technologies, tools, and methodologies to ensure that the final product is top-notch.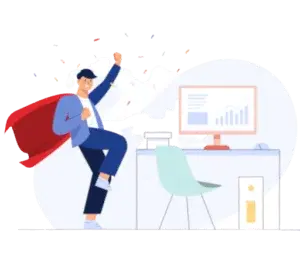 6. Solution Finalization
Once the development team is done going through all the sprints, and we have software built following the "Software Requirements Specification" (SRS) and "Software Solution Specification" (SSS) document we produced earlier, we can declare the product as completed. At this stage, we can deploy the software to an online server, or devices of your choice, as per the nature of the project. You can also send us your finalising comments and reviews on the product.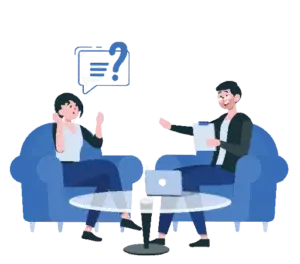 7. Future Requirements
As an experienced custom software development company, we know that software and requirements are not static; they are constantly changing. You will get more ideas on improving your new software during the above stages, and you will want to tell us all about your new ideas for the project. Once we release the initial version of the product, we can begin the cycle again. We will analyse your fresh new requirements and kick-start work on them again. This is one of the reasons that we are the preferred choice when it comes to custom software development for Melbourne and Sydney based businesses!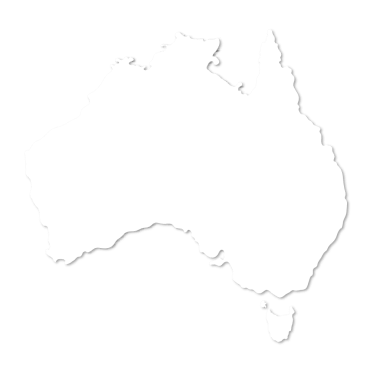 Be One of the Satisfied
Sanmark Clients
in Australia
Values
Why Choose Sanmark
There are many reasons why Sanmark Solutions is your best choice when it comes to custom software development for Melbourne and Sydney based businesses. Here are just a few reasons why you should choose us.

Experience
We are well-experienced in providing software solutions for diverse industries, using many different technologies and methodologies.

Core Values
The heart of our collaborations lie in transparency, shared values and a focus on your success.

Proven Workflow
We follow a proven workflow from project conception to completion, that ensures efficiency and on-time delivery.

Development & Maintenance
We not only develop highly effective software solutions for your business, but we help you maintain it over the years and upgrade and improve on it as required.

Transparency
Our projects are transparent throughout and we are always open to communication.

Competitive Pricing
We offer highly competitive, unbeatable pricing for custom software development solutions.

Expertise & Skills
Our team is up to date on the latest technology and developments when it comes to software development, and offer a high level of expertise and skill.

Happy Clients
We have completed over 500 projects and are proud to have many happy clients behind us.

Long Term Commitment
We are a company that is growing and developing every day, and we are in it for the long run!
If you are looking for a company that offers custom software development for businesses in Melbourne and Sydney then you have come to the right place! We at Sanmark Solutions are a custom software development company that you not only hire, but one that you partner with for your success!
Talk to us about your project today!
Thoughts from Happy Clients

Geff Harper
Head of UX & Design, Engaging.io.
North Sydney, NSW, Australia.
The team at Sanmark have been a key part of the recent success and growth of Engaging.io. Kosala and Buddy are very responsive and have worked very hard with us to create a strong partnership and an impressive team of developers. The development team are very well skilled, conscientious and have the ability to think holistically when problem solving (a huge asset for software engineering) and they work seamlessly with our own team. I can thoroughly recommend Sanmark.

Orion Bukantis
CEO and Co-founder of LogicalIncrements.com
Seattle, Washington, United States
I needed some web development done, and started looking around for dev shops. I put out requests, sorted through nearly a hundred applicants, interviewed a dozen, and ended up choosing Sanmark. Thousands of hours later, I am still very happy with them. They do excellent work, with honest accounting. Highly recommended!

Nyoli Scobie
Founder of Truly Tea.
Byron Bay, NSW, Australia.
Hello, my name is Nyoli. I am the owner of Truly Tea in Byron Bay, Australia. I've been working with Sanmark for many years now. Whenever I need anything done, I just have to send a quick email, and the very efficient staff jump right on to it. I don't have any issues. They are very open and honest. And I am most grateful for that. And I would recommend Sanmark to anyone. And don't be afraid to contact me anytime. Thank you!

Chris Bastin
Owner of Bidder.com.au
Brighton, VIC, Australia.
Sanmark have undertaken a complicated IT project from scratch for us. The entire team have proven to be professional, reliable and skilled. They are a pleasure to deal with and we continue to use their services for new features and updates to our platform.

Indika Gunawardena
Tourism Entrepreneur and Owner of VisitColombo.com
Colombo, Sri Lanka
I am very happy that I decided to use Sanmark for our web development. They produced an excellent standard of work within the agreed time scale. It was an absolute pleasure to work with them.

Tivon Prasad
Tourism Directory.
Galle, Sri Lanka
We are so happy that we decided to use Sanmark to design our website. Words we can't express our appreciation for all the help and advice the sanmark team has given us. Kosala and Ranga were always there to listen to our never-ending requests and worked extremely hard to get everything done according to our wishes. The best thing was that they understood why we wanted things done in our specific way. The sanmark team did their best and has now made us a very satisfied customer. We are very grateful for all the hard work and time everyone has put into our website. The entire team has been absolutely awesome. Thilina created a sophisticated logo that receives a lot of appreciation. Our special thanks to him. We hope that Galletown.lk and Sanmark will be working as a team for many years to come. Thank you so much.
HIGHLIGHTING THE INNOVATIVE WORK OF OUR TEAM​
…and many more!
A conversation is the first step in implementing a high-quality software solution.
Let's Meet or leave your information, and we'll get back to you shortly.